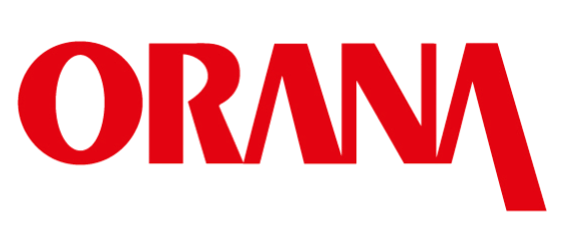 FRUIT

BASED

RAW

MATERIALS
THE

SUSTAINABLE

WAY
TO WHOM IT MAY CONCERN
ORANA STATEMENT REGARDING COVID-19 – UPDATE
COVID-19 hit the world at the beginning of 2020 and persists much longer than anticipated. We have assessed the scale and magnitude of COVID-19 businesswise on short term objectives while focusing on long term performance of the organization and have taken timely measures while planning for future.
Orana with its decentralized manufacturing continues uninterrupted operations in all manufacturing units under strict surveillance of all precautionary methods.
We have positively evaluated the global supply chain trends and its interdependencies across the countries, and we continue working on this to make sure sufficient stocks of raw material are available in all manufacturing units for uninterrupted operations.
Production is maximized and raw materials are being sufficiently stocked to ascertain the uncertainty that may occur in months to come.
At all Orana factories and offices, we are continuously watchful on COVID-19 regional and local infection rate number fluctuations. The precautionary methods were never relaxed and continue as ever before since the pandemic started. In other words we have adapted to the "new normal".
Despite the continuously very serious situation, at Orana we remain optimistic and do our utmost to continue the supplies to our valuable customers, while we hope for safety and health for All.
Should you have any questions or concerns, please do not hesitate to contact us.
Yours sincerely,
Orana A/S
Orana has more than 80 years of experience in developing fruit based taste. Orana has a worldwide network and our ingredients can be found in numerous global and local leading brands of beverage, dairy and bakery products around the world.
Explore our primary areas of expertise:
BEVERAGES
Orana offers a wide range of fruit compounds, concentrates and pulp for beverages products, as well as ready to drink beverages for your brand.
DAIRY PRODUCTS
Orana has developed a wide range of fruit preparations and fruit compounds for all types of fermented milk products, such as yoghurt, milk drinks and ice cream.
BAKERY
Orana's fruit compounds and fruit preparations are a great fit as fillings and toppings for bakery products such as pies, cakes and Danish pastry.
CO-PACKING
Orana can co-pack a wide range of beverage products in glass bottles, shot bottles, canisters, bag-in-boxes and PET bottles.
FRUIT BASED RAW MATERIALS
We are one of the largest Danish suppliers of fruit based raw materials and semi-manufactures. We are also a leading producer of natural extracts and fruit based food service products.
INNOVATION
We take pride in offering innovative ideas regarding fruit based products. Our innovation team is constantly looking for new and exciting ideas for new products. Innovation is definitely one of our core strength, and we always strive to be one step ahead of the requirements.
FRESH FRUIT PROCESSING
Orana is involved in various fresh fruit processing directly as well as on a consultancy basis.
SUSTAINABLE DEVELOPMENT GOALS
In 2015, world leaders agreed to 17 Sustainable Development Goals for a better world by 2030. These goals have the power to end poverty, fight inequality and stop climate change.
We are proud to take part in reaching these goals as a global Danish company. For existing factories we are focusing on goals 5, 8 and 12. For new factories, we are focusing on goals 1, 2 and 17.