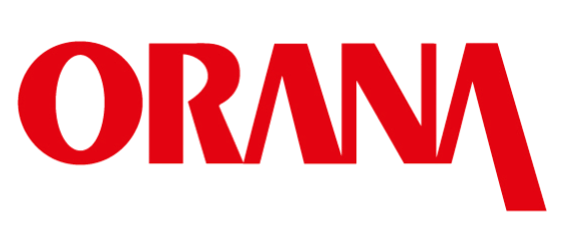 FRUIT

BASED

RAW

MATERIALS
THE

SUSTAINABLE

WAY
TO WHOM IT MAY CONCERN
ORANA STATEMENT REGARDING COVID-19 – UPDATE
COVID 19 started impacting industries and corporations in early 2020, and it is projected
to last much longer than expected. We strive to be positive in this situation and devise company plans accordingly in order to withstand the economic shock and remain stable in the current market climate.
We evaluated the scale and significance of COVID-19 from a business perspective, concentrating on short-term goals while focusing on the organization's long-term success, and we took timely steps while preparing for the future. Since we are capable of complex self-management and continuous adaptation, Orana's decentralized manufacturing continues uninterrupted operations in all manufacturing units under strict supervision of all precautionary methods.
We have analyzed the global supply chain patterns and their interdependencies across countries favorably, and we are continuing to work on this to ensure that adequate raw material stocks are available in all manufacturing units to ensure uninterrupted operations. We continue to observe delays in raw material supplies despite of strict freight costs. We assume that strong coordination across the supply chain can lead to decoupling and a more productive and resilient supply chain.
COVID-19 regional and local infection rate number variations are constantly monitored
at all Orana factories and offices. Since the beginning of the pandemic, the precautionary steps have never been relaxed. To put it another way, we've adjusted to the "new normal." Despite the constantly dire situation, we at Orana remain optimistic and do all we can to keep products flowing to our valued customers, while hoping for everyone's safety and health.
Should you have any questions or concerns, please do not hesitate to contact us.
Yours sincerely,
Orana A/S
15-March-2021
Quality by Nature – the sustainable way
Orana is a multinational company with more than 80 years of experience within the food & beverage industry.
With a sincere and simple aim to create tasteful quality products from natural fruit and plant based raw materials, we deliver product solutions to beverage, dairy and bakery industries around the world.
Explore our primary areas of expertise:
BEVERAGES
Orana offers a wide range of fruit compounds, concentrates and pulp for beverages products, as well as ready to drink beverages for your brand.
DAIRY PRODUCTS
Orana has developed a wide range of fruit preparations and fruit compounds for all types of fermented milk products, such as yoghurt, milk drinks and ice cream.
BAKERY
Orana's fruit compounds and fruit preparations are a great fit as fillings and toppings for bakery products such as pies, cakes and Danish pastry.
CO-PACKING
Orana can co-pack a wide range of beverage products in glass bottles, shot bottles, canisters, bag-in-boxes and PET bottles.
THE NATURAL CHOICE
As a global company with roots in Denmark, we remain true to the values that have shaped us for over 80 years.
PRODUCT RANGE
Our wide range of fruit and plant based product solutions for the food & beverage industry is under constant development. With a close eye on trends, we deliver products that never compromise on high quality and great taste.
INNOVATION AND DEVELOPMENT
With Innovation Centers in four different countries on different continents, we have extensive knowledge of the world's main markets.
SUSTAINABLE DEVELOPMENT GOALS
In 2015, world leaders agreed to 17 Sustainable Development Goals for a better world by 2030. These goals have the power to end poverty, fight inequality and stop climate change.
We are proud to take part in reaching these goals as a global Danish company. For existing factories we are focusing on goals 5, 8 and 12. For new factories, we are focusing on goals 1, 2 and 17.